DVGW approval and certification for Brightwell Dispensers ECOMIX and ECOMULTI Chemical Dilution Systems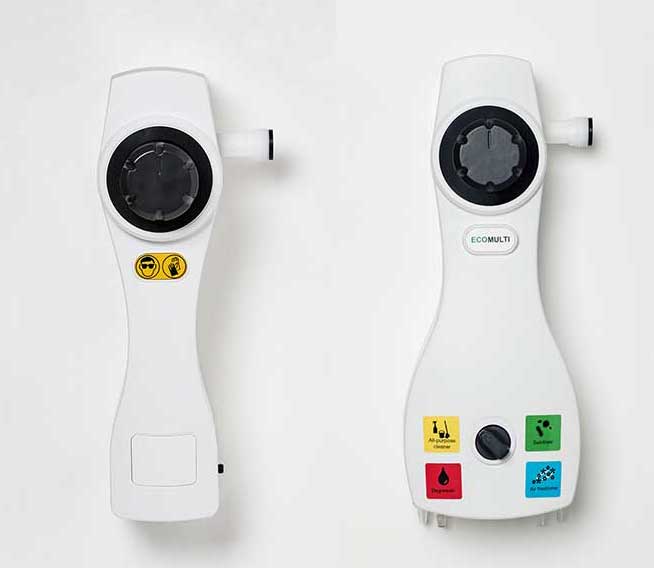 We are pleased to announce that we have received the DVGW (German Technical and Scientific Association for Gas and Water) approval certificate for our ECOMIX and ECOMULTI standard chemical dilution systems. The DVGW is the largest gas and water industry certification body in Europe and a certificate from them is a great achievement as they have very stringent testing procedures and regulations.
The
ECOMIX
und
ECOMULTI
standard chemical dilution systems are a reliable and cost efficient solution to dilute cleaning chemicals on site. Both units are connected to a water mains and dispense a ready mixed cleaning solution. The ECOMIX dispenser provides an economical and flexible way of diluting one chemical concentrate. The ECOMULTI dispenser is a reliable and cost-effective way of diluting multiple chemicals from one system. Both dispensers are available for high-flow and low-flow applications and have Brightwell Dispensers patented dilution pin technology that eliminates the need for metering tips.

What are the advantages for customers from a DVGW certified product?
The advantages are above all in the product itself. DVGW certified products are characterised by high standards of security, reliability, quality and the use of safe materials as well as technical functionality. In addition, the certificate means that a product comes from a monitored and controlled production.
Matthew Dwelly, General Manager for Brightwell Dispensers, commented: " The safety and quality of our products is our top priority, which is why I am pleased that DVGW has confirmed our high standards of quality and safety by issuing the certificate. "

Information about the DVGW Testing procedures and Certification
A DVGW certificate confirms for the tested product that all used materials and the functionality comply with current DVGW standards, as well as other national and international codes of practice, ordinance regulations and procedures.
You can find more information about the testing and certification by the DVGW on their
website
.